Prof. Qing Ding
School of Management, Huazhong University of Science and Technology, China
Research Area: Global supply chain and risk management, supply chain and benefit management, application of auction theory in supply chain, production scheduling management
Title of Keynote Speech:
Financial hedging policy for risk-averse supply chain problem
Abstract:
We character financial hedging policies for some supply chain problems with several commonly used risk measures. For the mean-variance criterion, we first introduce an integrated optimal hedging and ordering policy for the news-vendor problem. Then, present similar results to the inventory problem with multiple stages. For the Value-at-Risk constraint, we character the integrated optimal hedging and ordering policies for a two-stage news-vendor framework and an inventory distribution system, respectively. Moreover, we consider how to handle the issues of time consistence and coherence associated with the above scenarios. Finally, we discuss the challenges for counterpart problems under general utility function and conditional Value-at-Risk problems.

Prof. Longkai Wu
Faculty of Artificial Intelligence in Education, Central China Normal University, China
Research Area: Artificial Intelligence in Education, Intelligent Education Evaluation, Policy Recommendations and Practices on Educational Informatisation and Digitization
Brief:
Longkai Wu is a professor and PhD supervisor at the National Engineering Research Centre for E-Learning & MOE Educational Informatisation Strategy Research Base, Faculty of Artificial Intelligence in Education, Central China Normal University, Wuhan, China. He holds a Doctor of Philosophy degree in Learning Science and Technology from Nanyang Technological University (NTU), Singapore. His research interests include Artificial Intelligence in Education, Virtual and Augmented Reality, Formal and Informal Learning, STEM, Learning by Inquiry, Information Technology and Policy in Education. He is the leading Principle Investigator of a key project funded by the National Social Science Fund of China, and he has also led and co-led several Singapore National Research Foundation and Ministry of Education funded research projects totaling over S$3 million. He has led the publication of four books and published over 100 international journal articles, international book chapters and top conference papers. He is also program committee member for international conferences organized by IEEE Technical Committee on Learning Technology, International AI & Education Society, Asia-Pacific Society of Computers in Education, and Global Chinese Society on Computers in Education.
Title of Keynote Speech:
Leverage Cutting-edge Educational Technology in Leading the Modernization of Education
Abstract:
Education technology serves as the foundation and essential component for modernizing education, making it critical in exploring the forefront of educational advancement. Different countries are actively promoting the modernization of education, leveraging technology to transform learning experiences. Notably, the United States has embraced ubiquitous technological support to establish a student-centered, lifelong learning education ecosystem. In Russia, the focus lies in developing core digital technologies to elevate domestic higher education institutions to world-class standards. Meanwhile, China's universities are also pioneering innovative approaches of applying new technology in education. By embracing technological advancements, education modernization will be achieved with a more open, integrated, and resilient ecosystem that caters to the evolving needs of students and educators alike.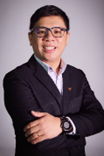 Assoc. Prof. Lim Chee Leong
TAYLOR'S UNIVERSITY, Malaysia
Research Area: Positively impacting lifelong learning opportunities for all and inspiring transformation in higher education landsc; Contributing solutions to make the world a more sustainable place through the effective adoption of educational technology and learning innovation; Collaborative Learning Spaces; Blended Learning; Instructional Technology in Education; Massive Open Online Courses (MOOCs)
Brief:
Associate Professor Dr. Lim Chee Leong is the first notable individual from a private university in Malaysia to be awarded the prestigious National Academic Award (Anugerah Akademik Negara, AAN) in 2014 by the Ministry of Education Malaysia for his innovative teaching methodologies. His immense experience and capability have been most evidenced in his recent roles of Director of e-Learning Academy (eLA) and Director of Learning Innovation and Development (LID) under Centre For Future Learning, Taylor's University, where he successfully raise the profile of the University in the area of learning innovation and creativity in teaching, and made Taylor's University always being at the forefront of transformational teaching and learning journey as well as emerged as National Champions in various Teaching and Learning related awards and competitions.
Dr. Lim has been in the education industry more than 20 years, both in teaching and administration. He demonstrated a sustained and effective record at a strategic level in relation to quality of learning innovation, academic leadership, research and services. His active commitment to and championing of learning innovations have translated into various teaching and learning awards and recognitions. In both 2008 and 2011, he was the recipient for Taylor's University Chairman's Award for Excellence in Teaching and in 2013, he received Taylor's University President's Award for Transformational Teaching and Learning Category. Internationally, he was the recipient of Higher Education Institution Award 2015 at Bett Asia Leadership Summit in Singapore, Excellence in eLearning Award at Global LearnTech Congress & Awards 2014 in Mumbai, and Apple Distinguished Educator (ADE), Class of 2013.
Dr. Lim is well known as learning innovation expert and have been invited to be the judging panel, to share best practices and to speak at various conferences and webinars in institutional, as well as national and international settings. He is the judge for Wharton-QS Stars Reimagine Education Awards 2017-2021, Ministry of Education Malaysia's National Academic Award (2016-2021), International University Carnival on e-Learning IUCEL (2016-2017), Rethinking and Redesigning Malaysian Higher Education Awards (APRS 2017), and Anugerah Khas YB Menteri Pendidikan Malaysia: Rekabentuk Kurikulum Dan Penyampaian Inovatif (AKRI 2018 & 20190.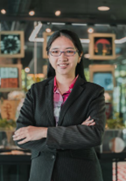 Assoc. Prof. Teh Sin Yin
School of Management, Universiti Sains Malaysia, Malaysia
Research Area:Statistical Process/Quality Control, Robust Statistics, Data Mining, Operations Management, Quality Management
Brief:
She joined the university after completing her PhD. She was a recipient of the meritorious International Congress of Mathematicians 2014 Travel Fellowship Fund to Seoul Korea awarded by the International Mathematical Union. She was also recipient of Outstanding Dissertation Award 2014 awarded by Industrial Engineering and Operations Management Society. Moreover, she was also a recipient for the Malaysian Mathematical Sciences Society Award 2013 for Ph.D. thesis and 2009 for Master thesis. Teh was a visiting fellow at City University of Hong Kong in 2014. Her research articles have published in several renowned international peer reviewed journals which include Plos One, Communications in Statistics-Theory and Methods, Computers and Industrial Engineering, Quality and Reliability Engineering International and etc. Teh has also presented more than 25 papers of her research works at various local and international conferences. She also serves as member of the editorial boards and technical/advisory committee of international journals and conferences of repute. She was involved in an Information, Communication and Technologies (ICT) research project with the Penang state government; and a mobile learning project with Motorola Solutions Malaysia. Currently, she is involving in a 'Product Quality and Reliability Improvement' project with Sanmina Corporation. Her research interests are statistical process/quality control, robust statistics, data mining, operations management, and quality management.
Title of Keynote Speech: Innovative Development of New Era Logistics: Digital Technologies
Abstract:
Logistics is the process of planning, implementing, and controlling the efficient, effective flow and storage of goods, services, and related information from point of origin to point of consumption for the purpose of conforming to customer requirements. The logistics industry is at the forefront in embracing new technologies to improve efficiencies and effectiveness. In the digital economy, technologies help accelerate speedy and timely transformation in logistics and transport industry to retain its long-term competitive advantages. According to the Logistics, Supply Chain and Transportation 2023 report by Forbes Insights, nearly two-thirds of logistics executives say they expect technology to deliver significant productivity gains. Digital technologies will have the inevitable impact on logistics and transport in the coming years with solutions such as voice recognition, robotics, artificial intelligence and machine learning. Customer experience is expected to enhance via technologies beyond today such as big data analytics, internet of things (IoT) track and trace, autonomous vehicles and platooning and blockchain. Today, logistics professionals have a powerful array of new digital logistics weapons that can be strategically deployed to unlock significant value and create customer-focused logistics systems. Those companies that recognize this changing landscape and invest prudently in process change and supporting digital logistics technologies will reap vast benefits.
Keywords:Digital technology, logistics and transport, artificial intelligence, big data analytics, internet of things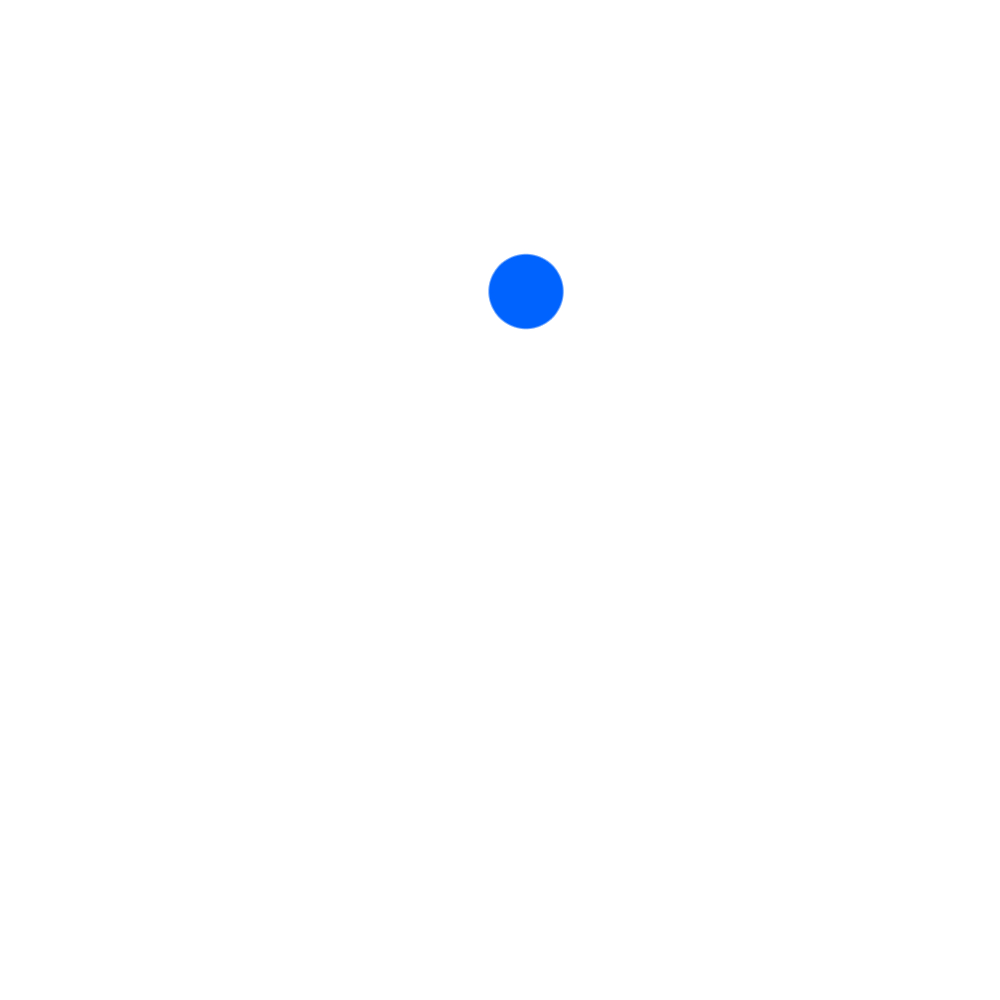 Updating...